Services
---

Show Dog Synergy (SDS) offers a variety of show handling services from All-Breed shows to National Specialties and Invitational shows. Our services include conditioning, training, grooming, health and maintenance care; along with around the clock security for your dog. SDS shows nation-wide and offers a variety of dog showing transportation options. For a single show or for a long term campaign SDS will work with you to put together the showing plan that meets your dog showing objectives and budget. To see a complete listing and description of SDS services click here: Services or go to our Request Form. Prior to showing a dog; an SDS Dog Authorization Form must be completed and on file for your benefit and ours.
| | |
| --- | --- |
| To obtain a customized plan of services with a unique quote tailored to meet your showing needs or to request our current Show Calendar click here to fill out a Request Form. | |
| To get SDS started as soon as possible showing your dog; complete and submit the SDS Dog Authorization & Services form. You can complete the form on-line or you download a printed version. After completing and signing the printed form: email, fax, or mail the form to SDS. If you have questions or need clarifications and / or would prefer to speak with a person, please call our toll free number at 888-740-9304 extension 1. | |
For your convince and safety, SDS provides traditional dog handling agreements or can customize our basic agreement to meet your handling needs, showing objectives, and budget. SDS offers a broad range of non-exclusive agreements; from a single show to a long term campaign for your dog. To view the foundational elements of our agreements please click here: Terms & Conditions
SDS offers flexible payment options as a part of your customized showing plan. SDS accepts all major credit cards or can provided invoicing on a predetermined payment plan schedule that fits your budget aligned with your customized showing objectives. Naturally, we still offer the traditional check or cash payment options as well. At the conclusion of each show SDS provides an invoice for that show either via email or in hard copy via U. S. Postal Service mail in accordance with your SDS showing plan. Standard invoicing payments are on a thirty (30) day term unless a predetermined payment plan schedule is a part of your SDS showing plan.
Handlers and Breeders, ask us about our unique services for professional handlers including payment processing, and / or equipment, supplies, or dog transportation services.
As a company, we appreciate and value the importance of establishing a close connection and clear understanding of our customer's dog showing needs. We strive to build a long term relationship with a unique trust between client and company with our commitment of always providing quality care for you and your dog throughout their show career. We look forward to serving you here at Show Dog Synergy, L.L.C.
Now Available - On-line Invoice Payment
Current customers of Show Dog Synergy - To pay your invoice on-line by credit card; click on the button below and then enter your payment information. Be sure to have your invoice number available when entering payment information. If you need your invoice information emailed again just send us an email at AbbeyMoore@ShowDogSynergy.com and we will send you a copy of your invoice.

Pay with your credit or debit card through our Merchant Services Payment Processor

To Pay with your PayPal Account - send payment to Order@ShowDogSynergy.com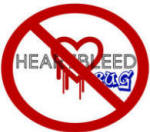 Show Dog Synergy takes online security as a priority and safeguarding our customer's information is one of our top priorities. Working with our merchant services provider - Elavon Virtual Merchant - we have installed the necessary security patches to effectively address the Heart-Bleed Bug.
Show Dog Synergy does not store any customer critical information within our systems and we provide a PCI compliant and Private SSL encrypted connection -GeoTrust- between our web site and the Elavon Virtual Merchant payment processing system.